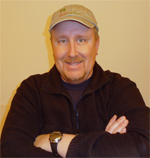 About Us: Skyward Media founder Buck Wyndham began shooting video in 1978 when he was in junior high school. In the 1990's, he was an early adopter of the then-new phenomenon of Digital Video. He launched Skyward Media in 1996. Since then, he has assembled a cadre of associate producers and content creators who love what they do. Our dedication shows in our finished products.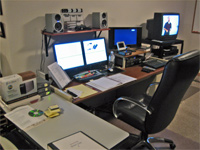 Today, Skyward Media provides outstanding video, photographic, and web products of all kinds. Our main focus is producing aviation-related entertainment and educational programs.

We create works of art for our clients — products that provide value not only because they deliver the message, but because people watch them and are emotionally affected. Our goal is to deliver your message, capture your moments, promote your products, and entertain your audience in a way they won't forget. We look forward to working with you.
Site Menu:

Home | About Us | Clients | Purchase DVDs | Aerial Photography | Demo Reel | Contact Us