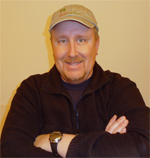 About Us: Skyward Media founder Buck Wyndham began shooting video in 1978 when he was in junior high school. In the 1990's, he was an early adopter of the then-new phenomenon of Digital Video. He launched Skyward Media in 1996. Since then, he has assembled a team of people who love what they do. Our dedication shows in our finished products.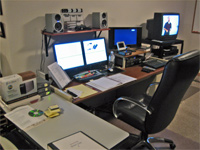 Today, Skyward Media provides outstanding video, photographic, and web products of all kinds. We not only work with corporate clients, but we have several exciting projects that we work on as our time allows. We've recently undertaken some innovative aviation-related productions, and we'll be doing more of these as time goes on.

We create works of art for our clients — products that provide value not only because they deliver the message, but because people watch them and are emotionally affected. Our goal is to deliver your message, capture your moments, promote your products, and entertain your audience in a way they won't forget. We look forward to working with you.
Site Menu:

Home | About Us | Clients | Purchase DVDs | Aerial Photography | Demo Reel | Contact Us

More About Our Services:
Our specialty is UAS (Drone) Video and Photography: We provide stunning air-to-ground video and photography for corporate and personal clients. We are FAA-licensed, operating under FAR Part 107, and have been providing aerial drone cinematography for over six years. We operate several aircraft types, including the awesome Inspire-1 quadcopter: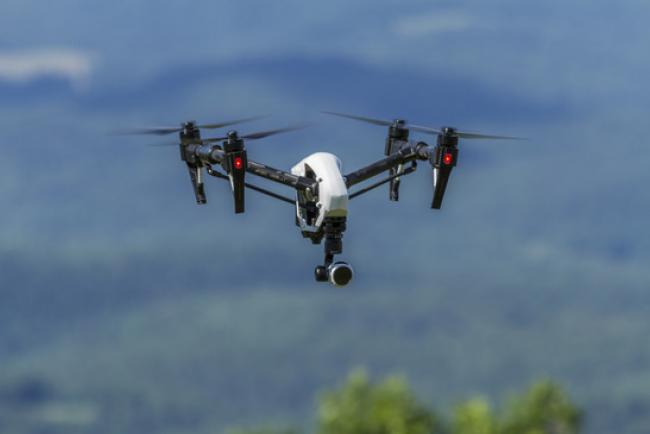 We also specialize in motion, including crane/jib work. We developed a unique, custom mobile jib called the Skyward MobileArm™. This remarkable piece of custom equipment allows us to provide you with smooth, sweeping "flying-camera" shots from ground-level to over 14 feet high. Best of all, it tows behind a vehicle and sets up quickly, allowing for easy re-positioning and many more creative shots than any static jib can provide. It's also perfect for places where drones are not allowed or appropriate, such as concerts, airshows, car shows, open-air gatherings of spectators, etc. Contact us to book the Skyward MobileArm™ when you need truly memorable footage for your project.


Aerial Photo/Video Support: We have access to both helicopters and fixed-wing aircraft like Cessna 172s and 182s, Piper Super Cubs, and even Russian jet fighters. We can provide stunning air-to-air photography and video. [More details here.]


Teleprompter: We provide teleprompter services to corporations, individuals, and organizations.


We can provide High Definition (HD) stock/B-roll footage.









E-Mail:
skywardmedia (at) gmail.com
Mailing Address:
Skyward Media
1800 Doc Wolf Dr. #954
Belvidere, IL 61008
Phone:
(815) 5-SKYCAM (815-575-9226)